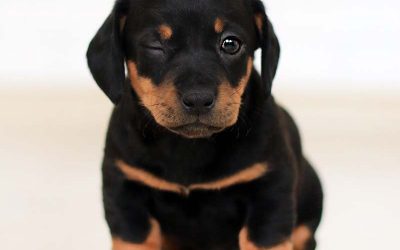 With the holidays fast approaching, you are probably considering adding a fur face to your family. Puppies are so cute and cuddly—who doesn't love to just hold and kiss a tiny furball? The holidays tend to generate so much love and happiness that bringing a puppy...
Many owners believe a dog inherently knows how to walk on a leash.
That is a myth.
Think about the wolf pack—have you ever seen a wolf with a collar, harness, or leash on?  No, of course not.  And for those who have tried to put any of these devices on the wolf, it probably did not end well for the human.  This is why it is important to slowly acclimate a dog to these types of devices.  However, it does not stop there.  Owners may also find themselves being dragged down the sidewalk by a heavy-pulling dog.  After the chaos has stopped and owners brush themselves off, they may wonder, "Will this ever get better?"  The answer is, "Yes, with the right equipment."  When getting a new puppy or dog, you immediately make a visit to your local pet store and pick up a cool-looking or pretty and flashy flat collar.  While this adds to your dog's already charming personality, the collar can create some problems for you on a walk.  A collar can sometimes stimulate the Opposition Reflex in many breeds.  Pressure on the front of a dog's neck can trigger a neuron response that causes the dog to lean into that pressure which encourages the dog to pull.  We at Pawz 4 Peeps Dog Training have worked with many dogs with this issue and have tested many different dog-friendly devices to counter the Opposition Reflex.  One stands out that we highly recommend:  The 2 Hounds Freedom No-Pull Harness.  This harness offers more flexibility than many of the other harnesses we've tested.  In addition to a high-quality product at a reasonable price, it has two attachment points that can be used—the front D-ring to walk and the back D-ring for seatbelt use and other times in which your dog may need to be restrained with a leash (i.e. at the lake near the water where you want to give your dog a little freedom to move around, but you want to enjoy your shore fishing too).  Click on the picture/banner for more information or to order a harness!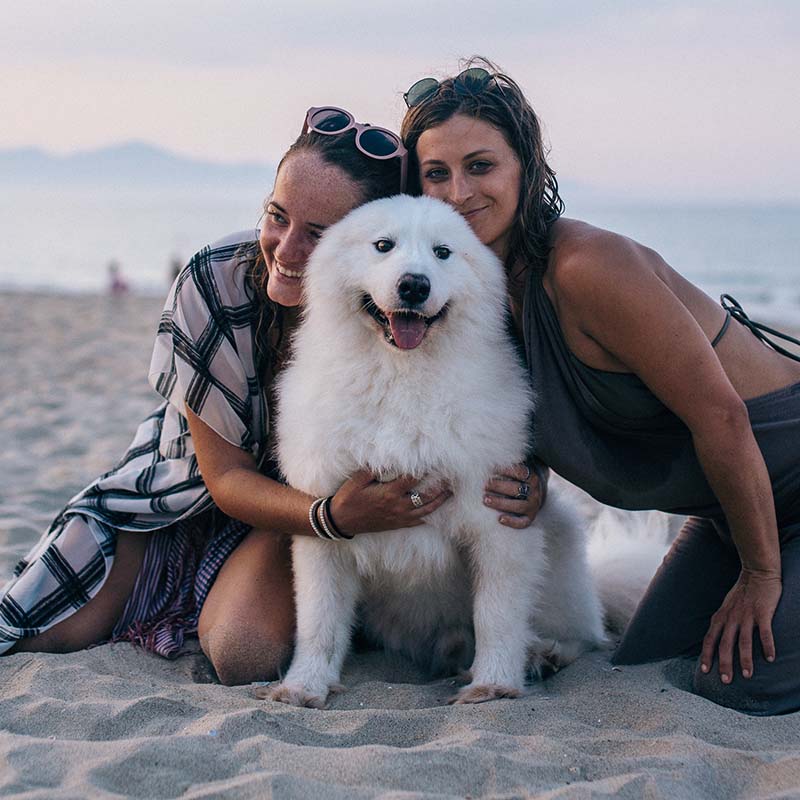 Incredible training, individualized plan, worked with where we were and elevated our abilities to work with our dog in a fun and engaging manner. We looked forward to practicing at home because it was play rather than work.  I was treated as part of a team training our dog.   
— Erin L.
I had a very enjoyable time training. Ender has learned so much in only 3 sessions. She's learned to control her impulse and jumping habits. Would highly recommend to friends and family.
— Sydney V.
Karey and Teresa obviously care about the dogs and the training they put into each dog. They have heart and that's rare these days!
— Taylour A.
Positive reinforcement training works! My pup has come so far since his first day of training. He follows commands, walks much better on a leash, and has gained so much confidence! And I learned so many tools that help me feel more confident in continuing his training at home. I am so grateful for all we learned!
— Jenna G.
Karey had a lot of patience with Dottie and she focused on behaviors that needed to be worked on.
— Connie K.
The training was point on, effective, thorough and tailored to meet our needs. 
— Kim C.
Karey was exceptional with Ginny. I didn't realize what a smart puppy I have. Karey also taught me some things to do that helped with my training. I would definitely recommend her to others. Thanks, Karey!!
— Theresa K.
I am very happy with my training experience! My rescue pup came to me with quite a few behavioral problems and a lack of socialization. He knew very few commands, but by our third session, had many of them nailed down. By the sixth 1-on-1 session, he was a completely different dog! Karey and Teresa completely trained him out of his herding tendencies, to "heel" when walking, and many of the other basic commands. He is an impulsive little guy with a lot of energy, and the patience they had with him when training really paid off. I can't even believe this is the same dog I adopted a few months ago!
— Jessica R.
Karey is extremely knowledgeable about dog behavior and did a great job showing us how to teach our puppy.
— Cindy W.
They are very knowledgeable, friendly, and truly care about their clients and pups.
— Sarah J.
The training center is very clean and the dogs seem to feel at home.
— Vickie A.
Karey has so much patience and knowledge of dog behavior that she had multiple suggestions for handling our dog's issues. She made sure that not only my husband and I were comfortable and understood the different techniques, but also extended family members we were encouraged to come to the sessions. Our little dog is now able to join us for walks, has a better grasp of his separation issues, and his impulse issues are getting under control. Karey does not speak down the owners and makes sure they understand the best tools and tricks to make the dog the best they can be. We also had the pleasure of working with Teresa for a session, and these ladies are just so kind, knowledgeable, understanding, and reasonable. My dog was itching his face weirdly one session and instead of ignoring it like other trainers I have met do, these ladies checked out my dog to make sure it wasn't some sort of bug bite or other issue. They genuinely want you and your dog to have a great relationship and the tools and knowledge to let the dogs be comfortable in any situation. We also loved that these were one on one sessions vs group sessions. We received the individual attention our dog needed and they brought in their dog to teach ours good manners. These ladies just go above and beyond with ease and we are grateful for them.
— Kelly S.
Exceptional attention to my training needs so that I am able to communicate with my dog.
— Jane B.

Please let us know how we did with your beloved furry companion by clicking on the following link:
Please let us know what we did well and what we can improve on.  We strive to meet all of our customers expectations.  If you are in any way dissatisfied with the training your fur face received, please let us know as soon as possible.  We want to make it right.  We use data from our SurveyMonkey to improve our practices and update our website.  If you do not want your information shared on the website, please make sure you check off "Do not use my information on the website" option while filling out the survey.